Video clip.
Info.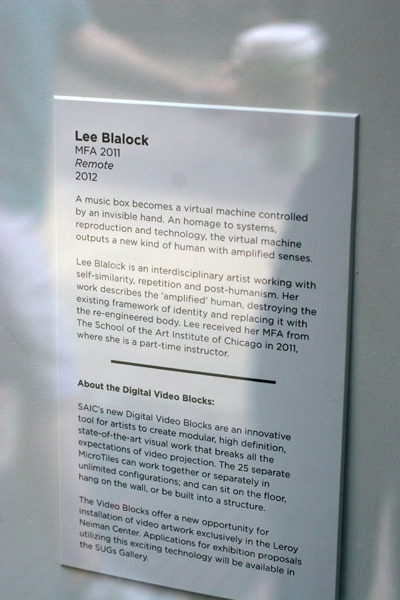 This is an image of my idea for the configuration of 25 tiles for the original proposal. The project is created by making 12 different video files and combining them to make a total of 4 composites. The installation is broken up into 4 sections and the movie consists of 4 scenes: Amplified hearing, remote viewing, extension, and amplified sensitivity.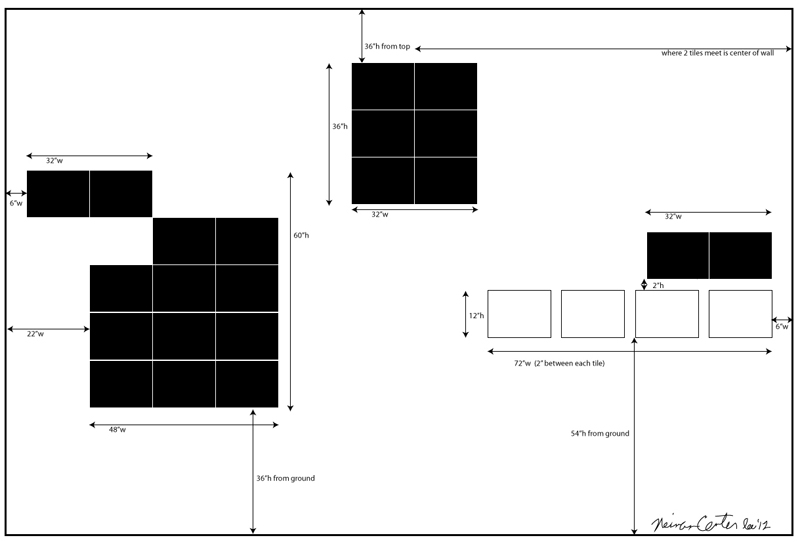 Composite image showing how the tiles would look on the grey wall in the gallery space. This composite was created in order to guide the installation team in my absence. From left to right: Section A (2 tiles with music box movement and tape), Section B (11 tiles with monitor images -
DESIGN
), Section C (6 tiles in the center of the wall -
PROCESS
), Section D (6 tiles with music box tape and cloned images -
PRODUCTION
). Based on the tech specs for the Chistie Microtiles system, the video files were compressed to 30 fps using the h264 codec. The duration of the entire video loop is approximately 4 mins.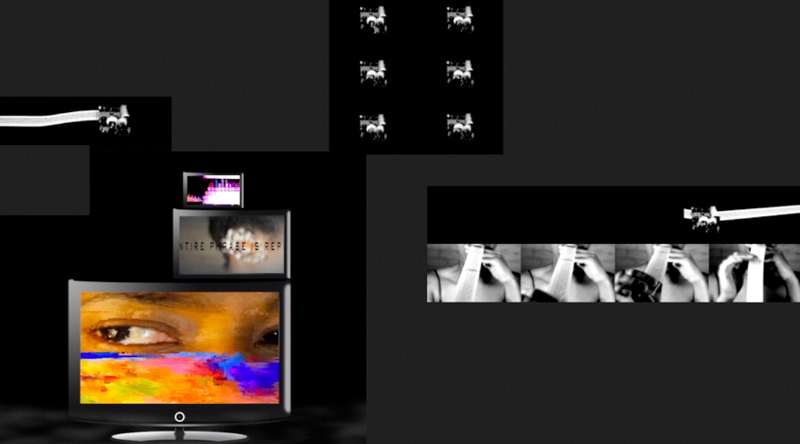 Video still from the final movie for Section A. All of the sections that show the music box movements in black and white were shot on green screen while animating the handle with invisible thread. The color was then edited by changing threshold parameters. For the movements that don't show any tape, the video was retimed to emphasize control.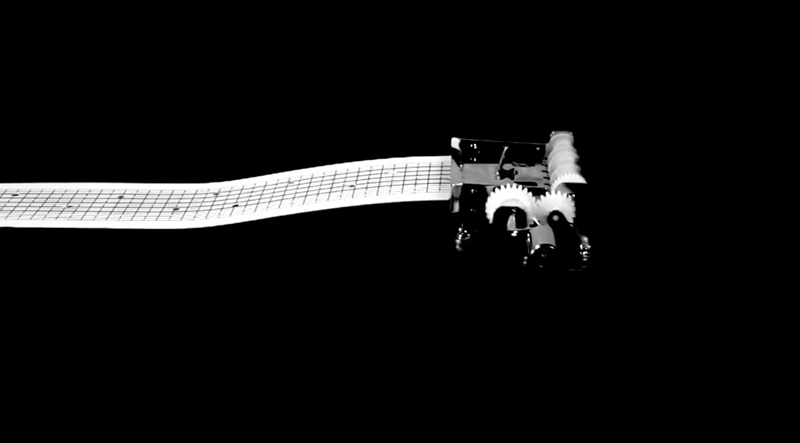 Video still from final composite of Section B. The left side of the video installation is
DESIGN
, while the right side is
PRODUCTION
. The movies that play on each monitor in this section are visual depictions of a body going through the process of being re-designed. I used retiming and glitch techiniques to create a sense of body disassembly. The monitors were created in Photoshop using photorealism techniques. This is a still from the amplified hearing scene.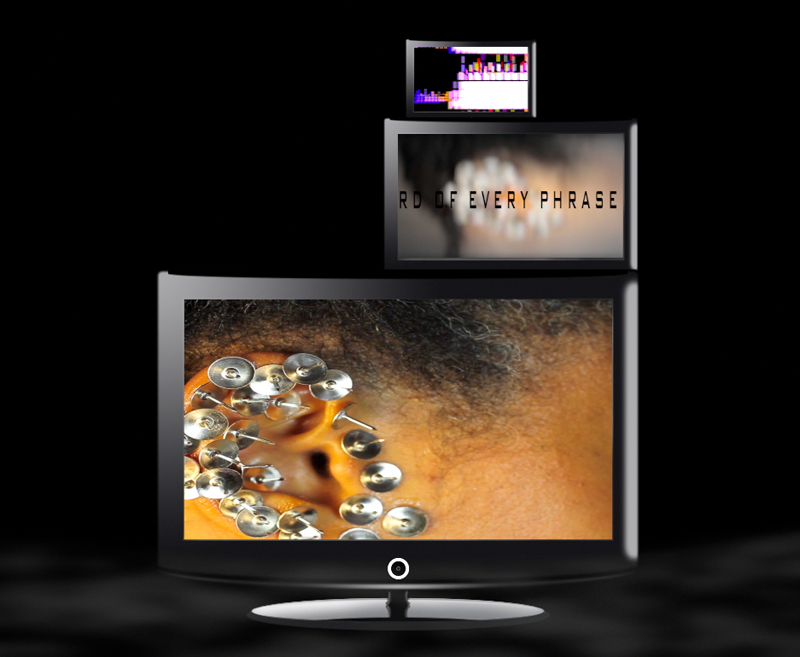 This is a still from the
remote viewing scene
. Low-fi prosthetics were applied to my skin to suggest modification.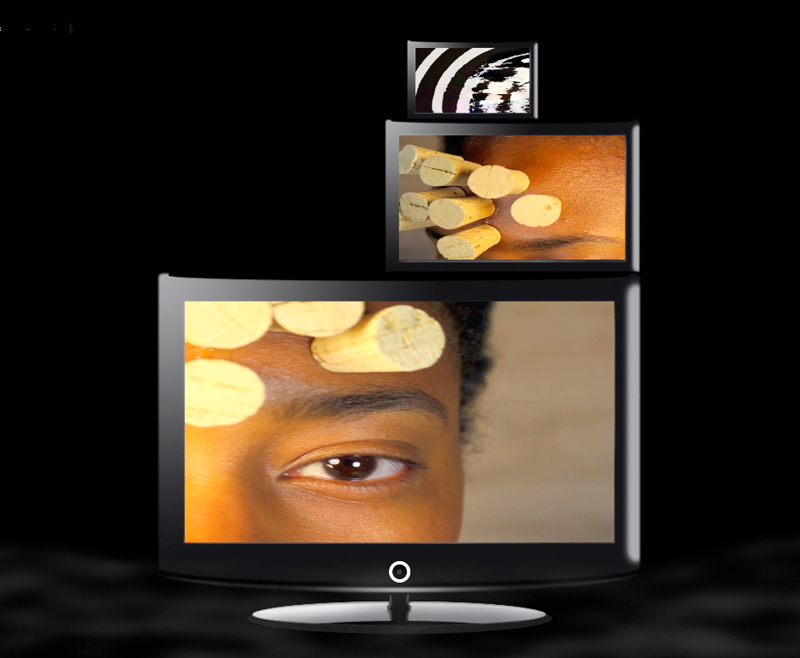 Video still showing the right side of the installation which represents
PRODUCTION
. These are images that depict the re-engineered human. The 'clones' are timed to play in immediate succession to emulate a production line.

Video still from the
extension scene
. Graphics for these scenes were created in Illustrator then animated and superimposed onto the raw video image.

The first go at figuring out the configuration for all of the individual tiles before mounting them. Paper templates were used to determine position based on my original sketch. The final installation is in the window of the Neiman Center on the corner of Wabash and Monroe in the Chicago Loop.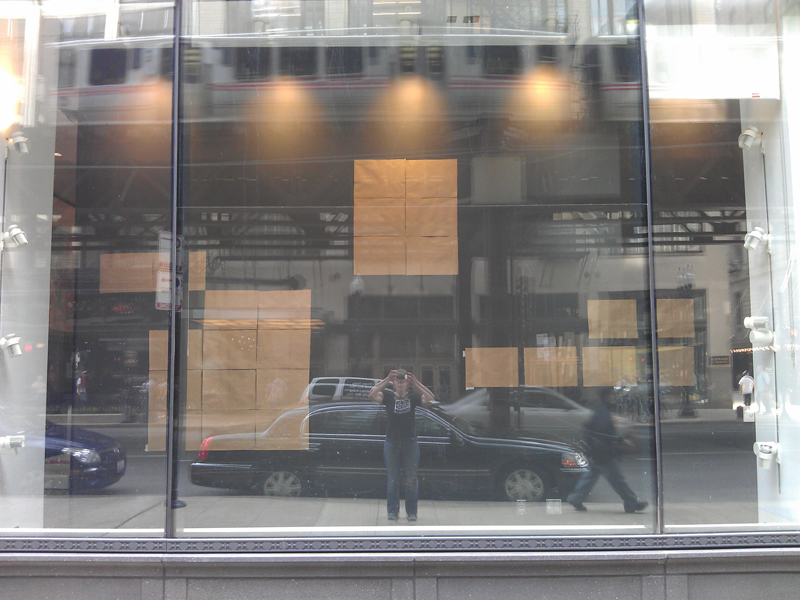 Section B during install.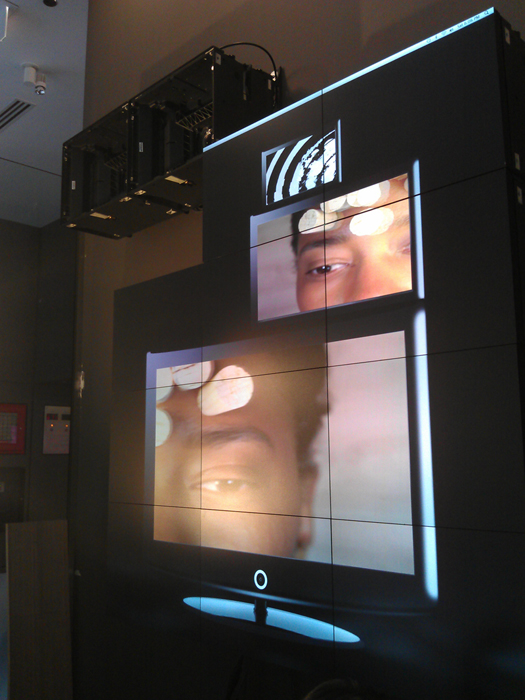 Section D during install.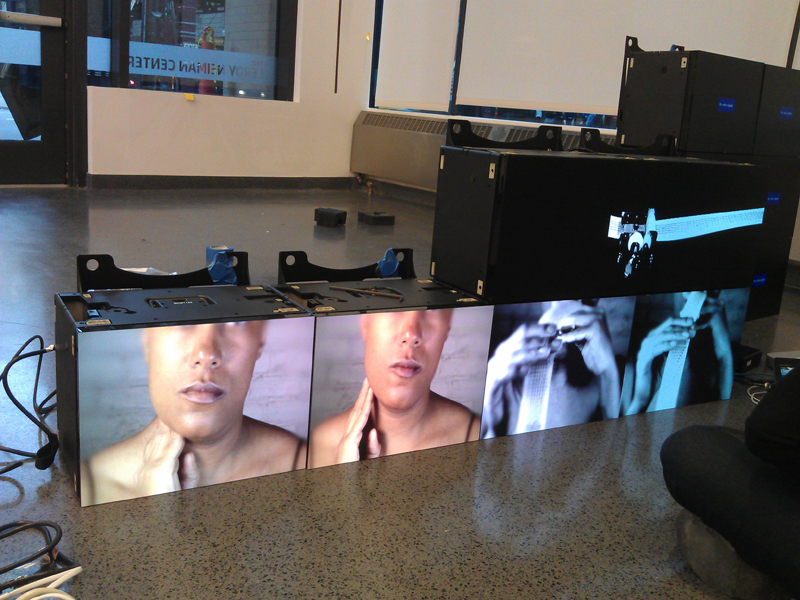 Opening day.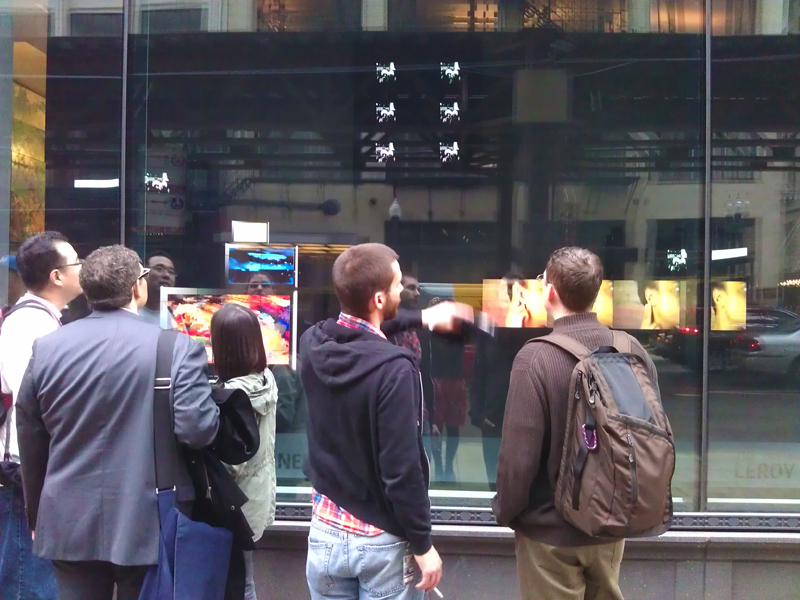 At night.