Recent News>>>
Sept[16]...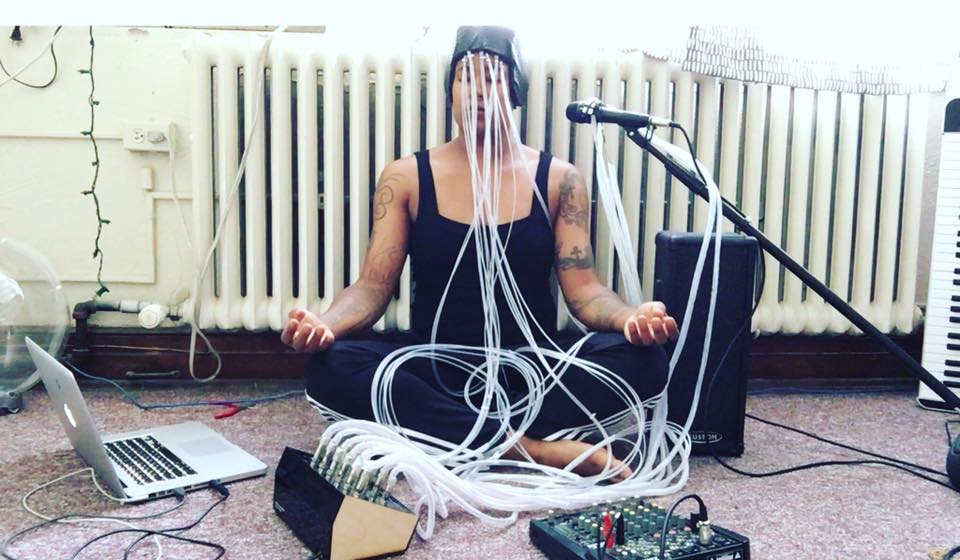 I've actually made some progress with my "sy5z3n_1" piece. The software is finally in a good place, it just needs tweaking. I imagine this being performed in a dark setting, an invitation for others to sit and meditate in a sometimes quiet, sometime noisy space. A sample of the sound can be found here.
June[16]...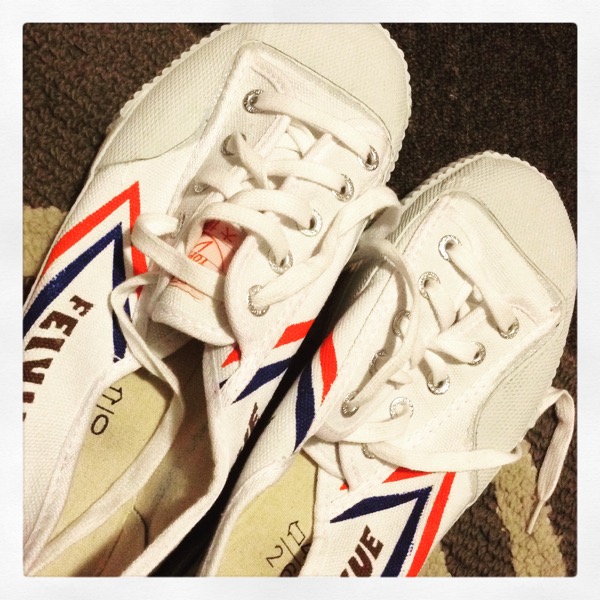 Working on a couple of commissions where I create generative art pieces based on the patron's biological data. For these pieces I'll be working a little differently as I'll be creating the algorithms in a number of different languages before moving the results from the screen to printed material. The works will be on view at the Hyde Park Art Center before the patrons get to take them home. Speaking of bodies...before I moved here, I actually moved my body. I practiced martial arts, and when I wanted to switch it up, I started at a dance studio. Then I left Atlanta and moved to Chicago. Grad school required a lot of headroom and honestly, I looked around the city and I just wouldn't settle for a place or a style that I didn't love. I'm happy to say that I've finally found a place and style that suits me! And it happens to be a 10 min walk from my apartment. Wushu forever! The way this place is set up is pretty genius. It's basically a fighter gym, so when I'm not doing wushu (which is why I joined) I can cross-train with Sanchou, boxing, jiu jitsu or whatever. It's become a 2nd home pretty quickly, and I love the style more than any other I've studied. All this to say that I feel whole again. And that's a gateway to performance art for me, so expect to see my body more that usual. Amituofo...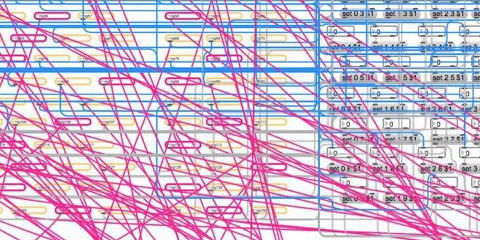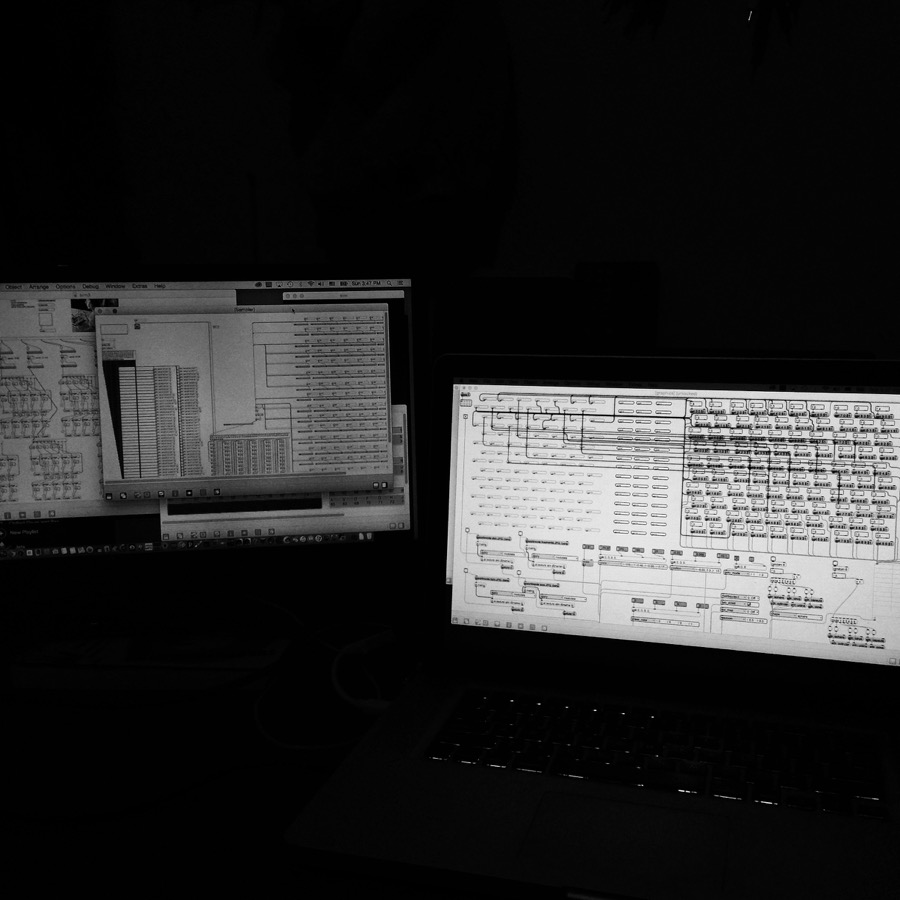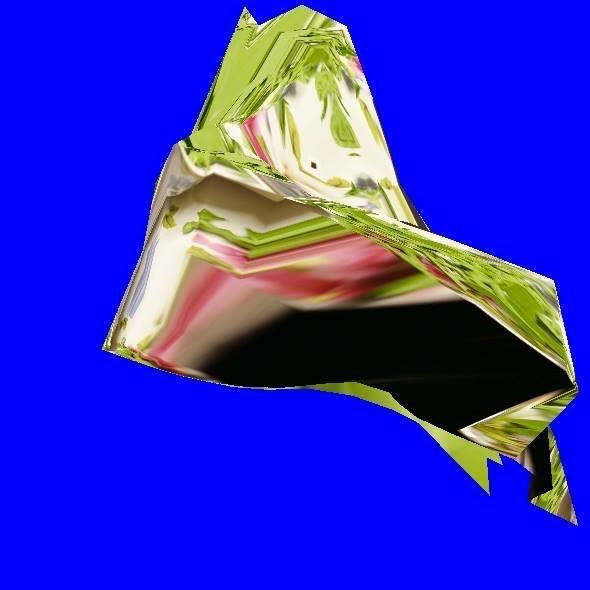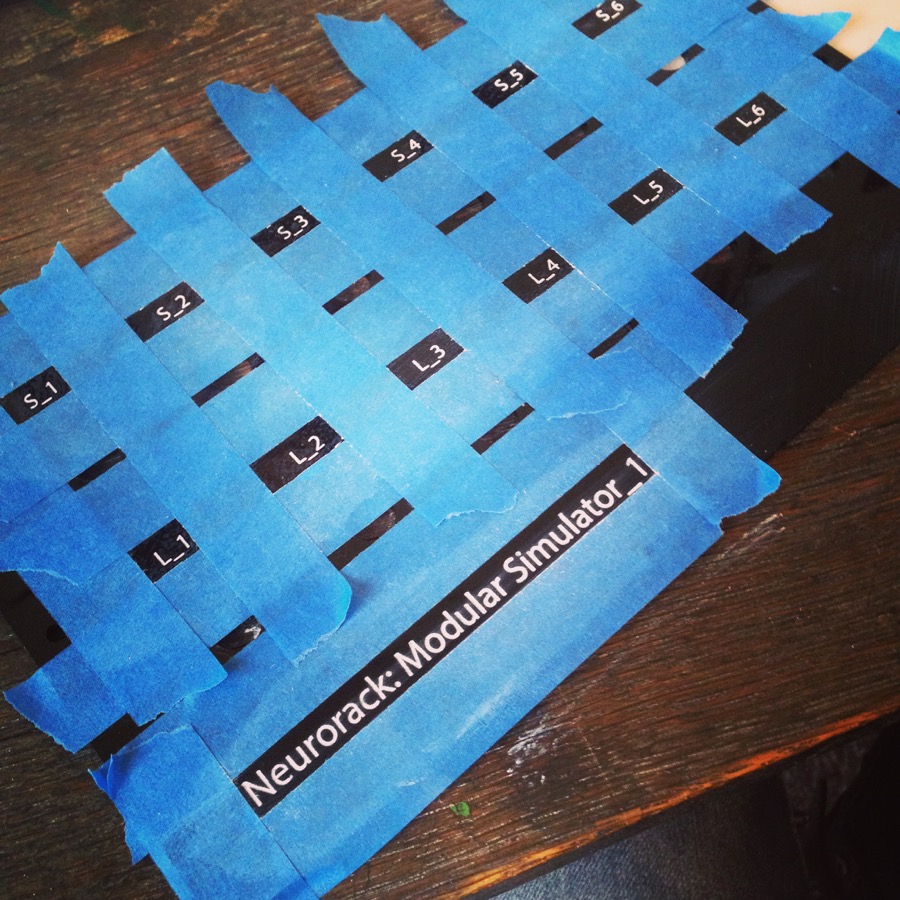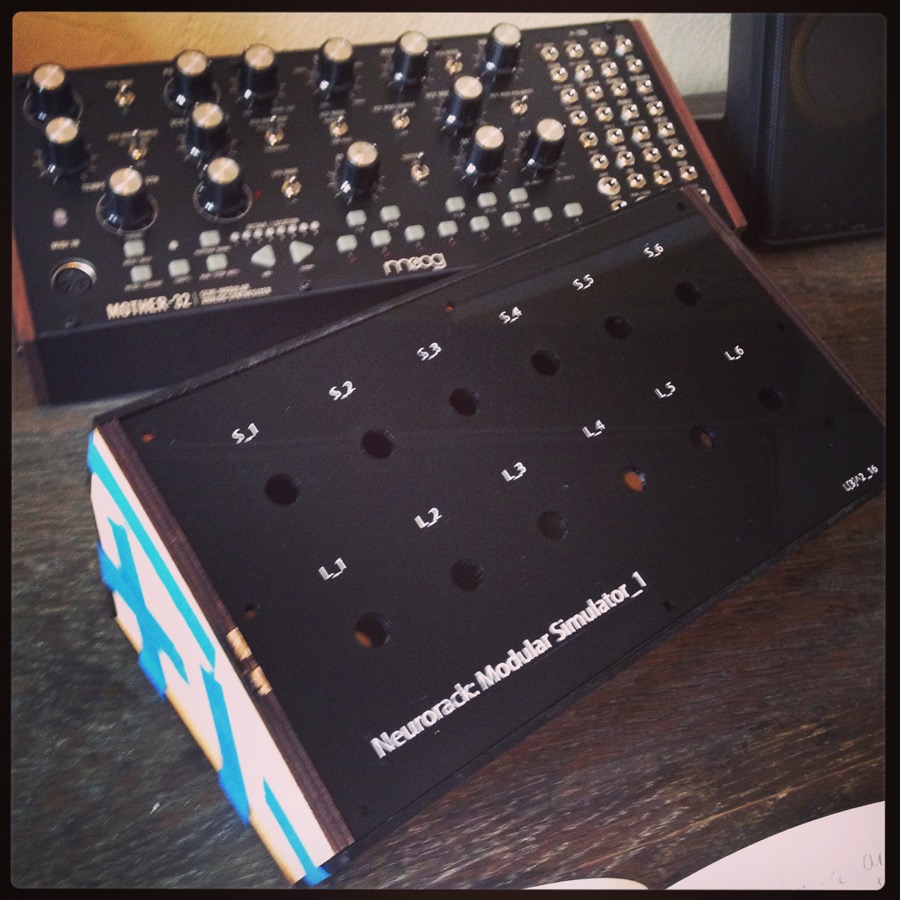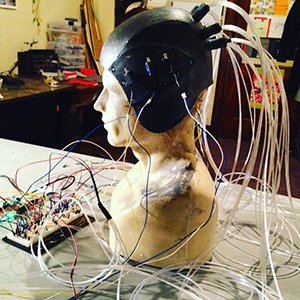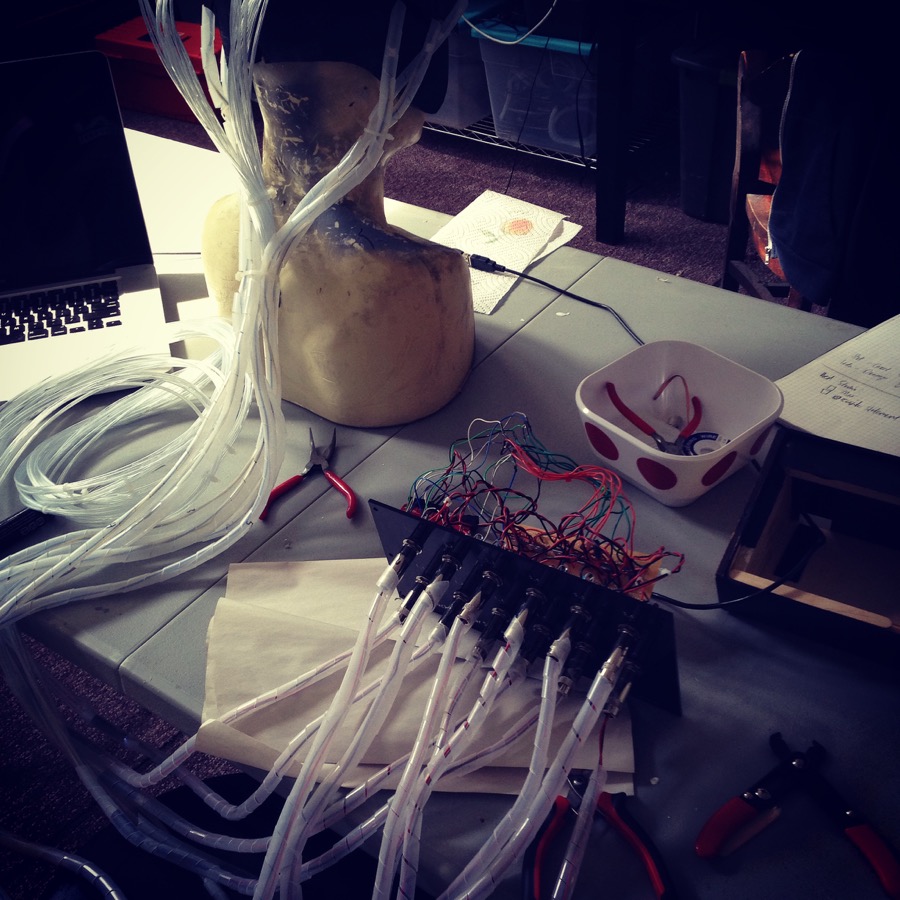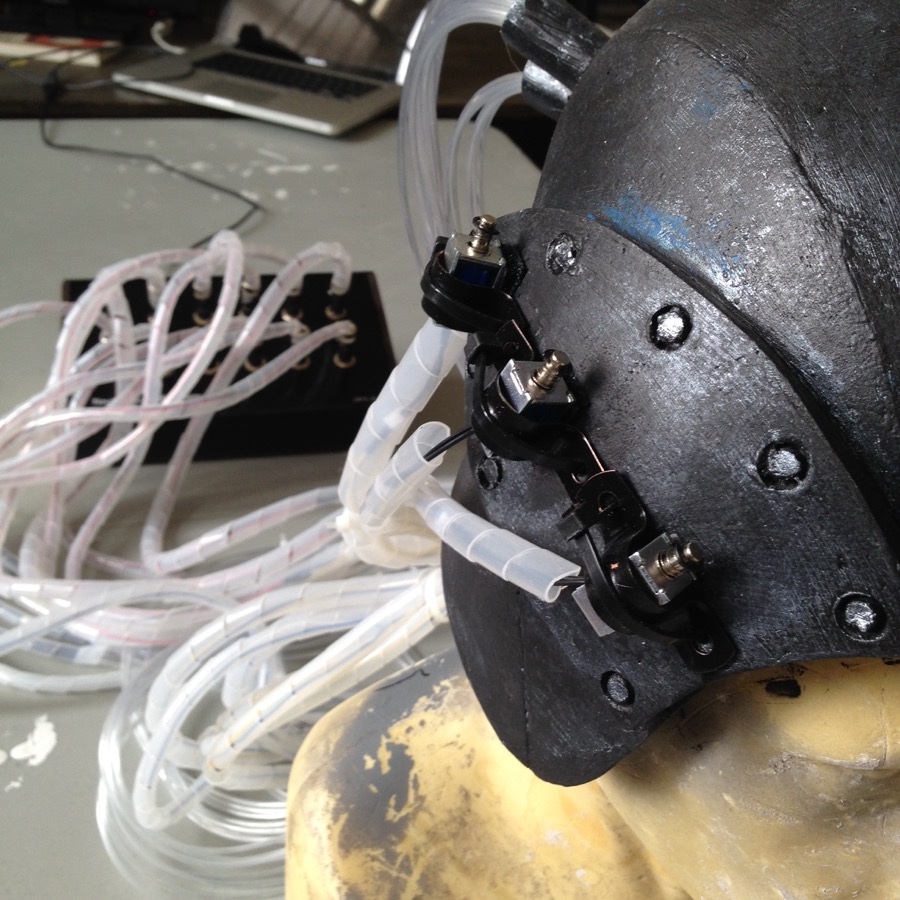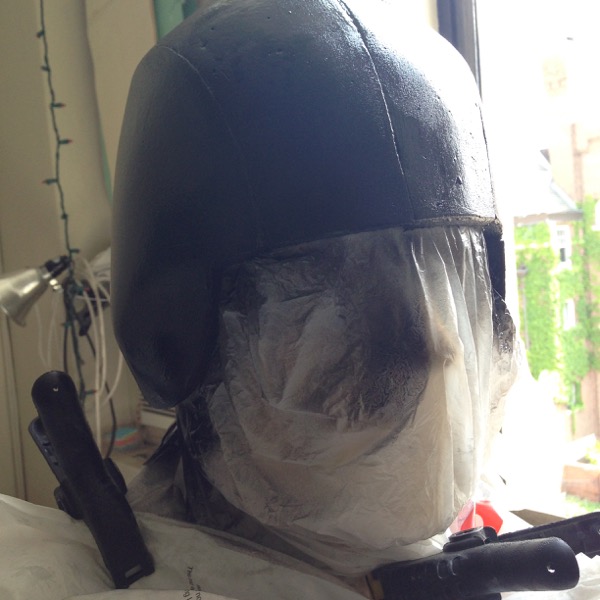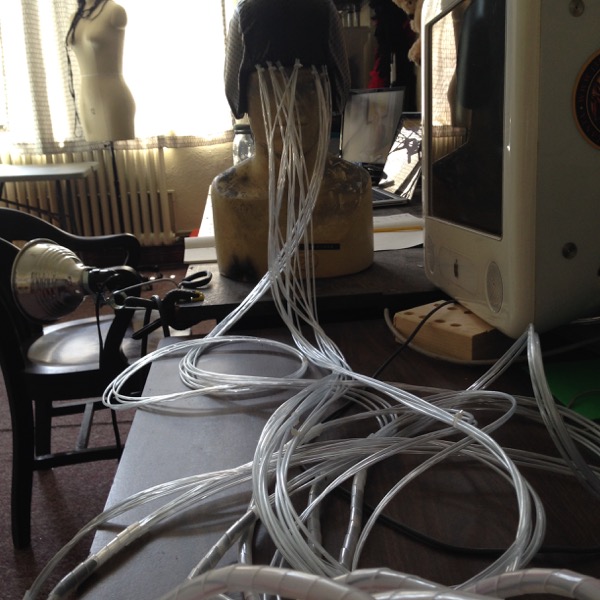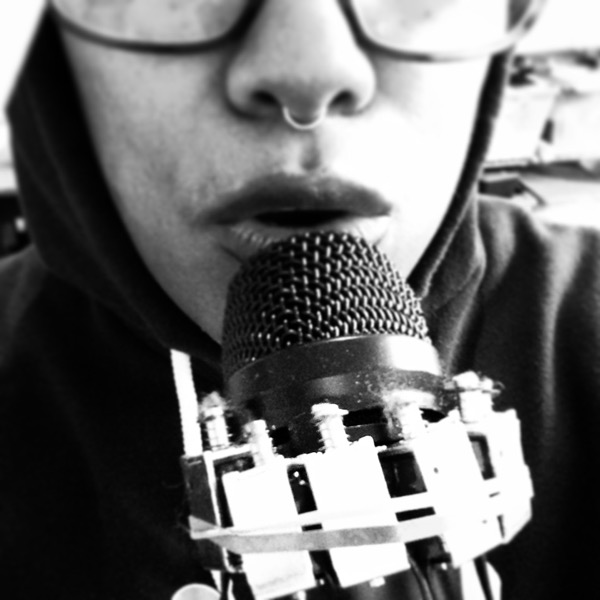 May[16]...
The Neurorack project continues, but is being rethought from the ground up. The programming is so bulky that it needs to be reworked. Fabrication of the headpiece has changed as well. I'm a bit closer to a clear idea though, as I can actually "see" the performance happening in my head. It's just a matter of cleaning and tweaking now. Got some web based projects to add to the site this summer. The first is already up and is called "TheLongestScream". More to come on that front. Lastly, I'm going to be creating a page here on the site that will be my version of experimental tv. I'd like to do a program of web based performances and generative pieces 3 times a year beginning in the fall. It may be a good way to work with a bunch of systems that I've got hanging around the studio - things that don't necessarily fit in another context. If some of the other work I've done is hovered over and worked over, this would be more like creative vomit. Get it out violently and clear the system. More soon.
Mar[16]...
New piece in process. I'm creating the components for a performance (or a series of videos, not sure yet) around the topic of computer simulations. It's a wearable version of a"Brain in a Vat". The performer will be able to "jack in" to components modeled on the Eurorack synth modules, except that the modules designed for this project trigger sound AND image engines. So, I've named the project Neurorack. I've just completed the electronic fabrication of the headpiece and the laser cutting and building of the first interactive module (the Modular Simulator_1), and just need to finish the massive programming project. The program takes text typed by the performer and translates it into an image and a composite of sounds. This is an ongoing project, each module creating a different interactive experience. As an aside, I really do think that some of the vibrant images that are created by the program are begging to be large paintings. I'll experiment with that over the summer.
Oct...
The 4ft by 4ft cube is done. I'm calling it a "capsule". It's where I'll be performing for the next year. The box is large enough to move around in, but tight enough to feel "safe". The capsule will debut on October 9th at PER_FORM (@ Chicago Art Department). I'll be performing from my studio and projecting the performance into the space via a screensharing app. I'm excited to start this year with this performance. Especially on the back of so much enthusiasm around space travel. More about this project is here.
Sept...
Working on a series of prints that involve texturing a 3d model with microscopic images of my skin. The video series can be seen here. More to come! It's been an incredibly productive end of summer. I've also decided that some of my work is made by a second personality. Some of the physical and more gestural work will be created by leeeeeeeeeeeeeee. Ally Subak and I are close to finishing our first video for our music project named Dress the Doll. We are a media performance art rock and electronic music project. We're moving in a more experimental direction and away from our original thinking. We're leaning towards being a virtual project, existing and performing via the web. More to come soon...
Aug...
The summer residency is over and I'm in a very productive swing. I've got 4 new sound + image pieces ready to show, and 2 ideas in the works. All of the pieces are created around a piece of text I wrote for a live performance a couple of years ago. I'll be updating my video/performance reel soon. Other things in the works: experimental TV, info about the band, revisiting my fashion roots...
June...
High ratings for the summer, so far. I'm in the first of six weeks for the Low-Residency MFA program at SAIC. Non stop art and discussions and networks. It's, by far, the most rewarding experience I've had as an arts educator. While that's going on, I'm building a habitat for upcoming performances. I've been thinking about it for years. It's a 4ft cube with a wooden frame and plexiglass sides that can be switched out and laser cut to accommodate body positioning and electronics. The image above was created in a 3D modeling program to save me some time and error before I head into the woodshop to begin fabrication. I'm going to get one together in the next few weeks, but the goal is to have several of these built for a group performance. I'll get into my need to build a shelter in some other post that I'll write later in the summer. Other things: I'm writing again. I've revisited a piece that I put away last year. I haven't decided if it's meant to be read or meant to be performed. I have settled on the title though: "s.x. b4 [i] d13". More soon...